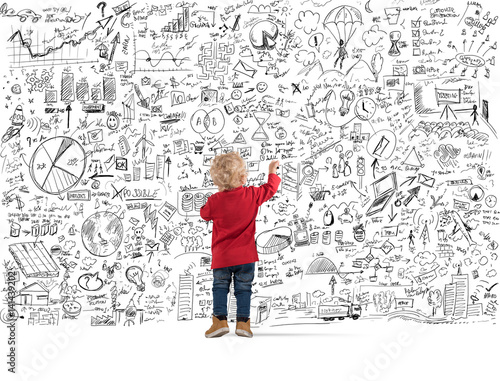 Educational marketing is a branch of content marketing that teaches your audience how to solve a specific problem. It is very helpful for businesses and creates a loyal following of people who will buy your products and use your services. Many businesses do not use educational marketing to promote their products and they are missing out on a number of opportunities. Educational marketing can be used in a variety of media streams and is particularly helpful if you are in the B2B industry and want to help other businesses. It can be helpful knowing the benefits of educational marketing and what it can do for your business. This article will list a number of reason why you need to use education in your marketing efforts.
Build Trust
One of the first factors that educational marketing provides is that it build trust among your audience. People use the internet for information and help, not for products. As a marketer, your job is to become a source of information and a reliable one people can use for help when it is needed. If you are able to give people the image that you are authentic and are an industry leader you can build a following of people who will support you and share your content. It is all about adding value to people's lives and through educational marketing this can be achieved.
Increases Conversions
One of the more noticeable advantages to using educational marketing is that it can create more conversions later down the line. If you are promoting trust and building a loyal following people will feel more inclined to buy your products and services. The internet is a difficult place for buying because you may never see the seller and risk getting scammed. But with educational marketing, you can put a face and some expertise with the product which helps people when it comes to the final purchase decision.
Can Be Used In Multiple Media Streams
With educational marketing, you can provide individuals with quality content from many different angles. Social media is a great place to start with educational marketing and it provides a context for your content to be shared around the community. If your content goes viral on social media you will achieve a lot of free exposure. Email is another fantastic place to use educational marketing and you can even promote action on emails through "read more" links back to your blogs. Through consistency and quality, you can use a wide variety of media to advertise your products and achieve a significant following.
Conclusion
Educational marketing is an effective way to market products and achieves a loyal following. Educational marketing is something businesses need to adopt, but it may be more necessary for the B2B industries. Educational marketing allows for businesses to teach and help customers with their problems and it can be incredibly effective in a number of ways through the benefits identified above. You can become a thought leader by giving great information like reviews (Kotton Grammer Review), how to guides (How to Start a Podcast) or turn yourself into a guinea pig (Turning Myself Into A Punk Edit) and tell people what worked and what didn´t work. It is important for businesses to employ this strategy if they want to see results. Hopefully, this article is helpful and has taught that educational marketing is something that you need to have in your marketing strategy.…